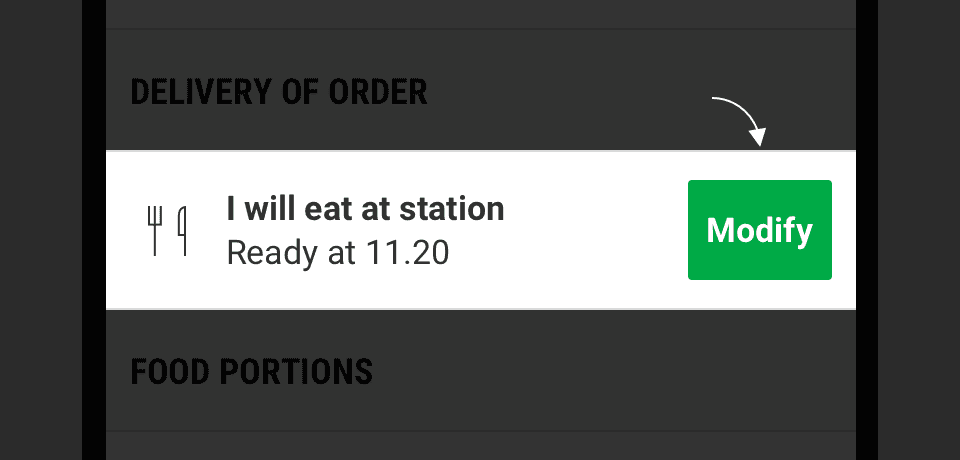 PLEASE GIVE TIME WHEN YOU WOULD LIKE TO HAVE YOUR ORDER READY
We aim to prepare your food as closely to given time as possible. We can hold order for 10 minutes after it is ready. Be on time.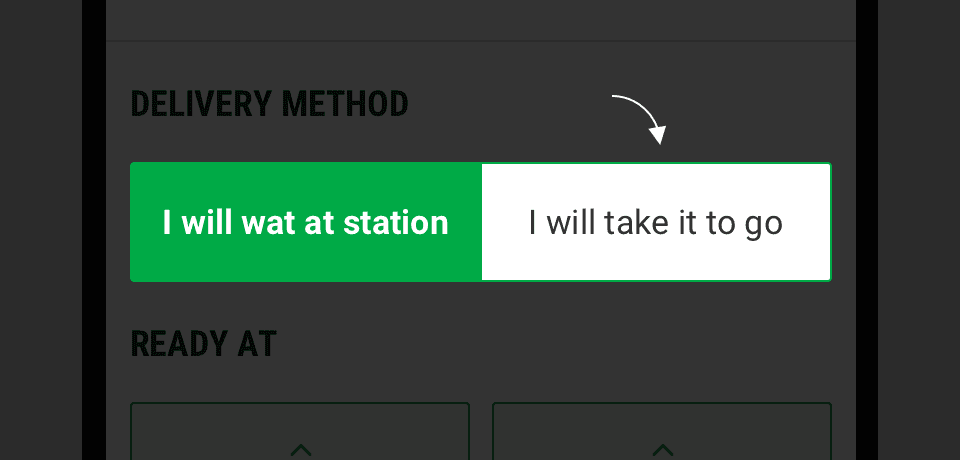 I WILL ORDER TO GO
All of our food portions can also be prepared as takeaway. Packed order is delivered to table or parking space (available in some stations).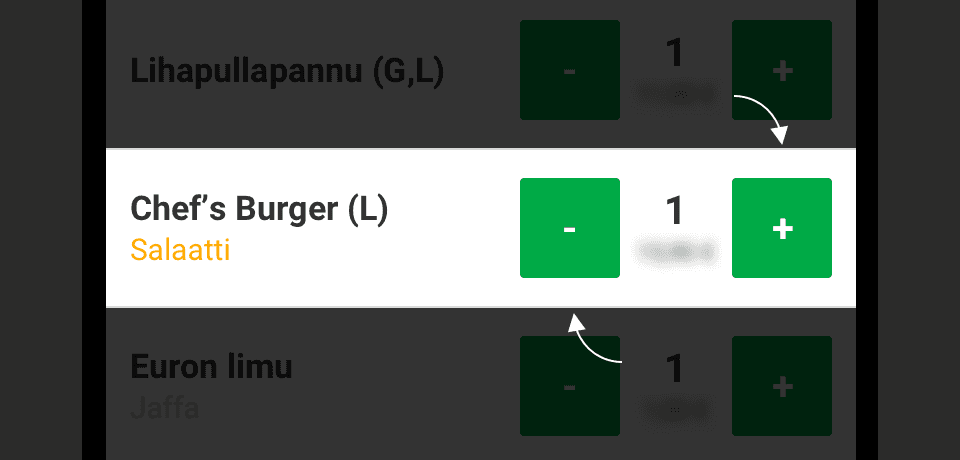 CHANGE NUMBER OF FOOD PORTIONS
You can easily change number of food portions in your order by pressing plus or minus sign.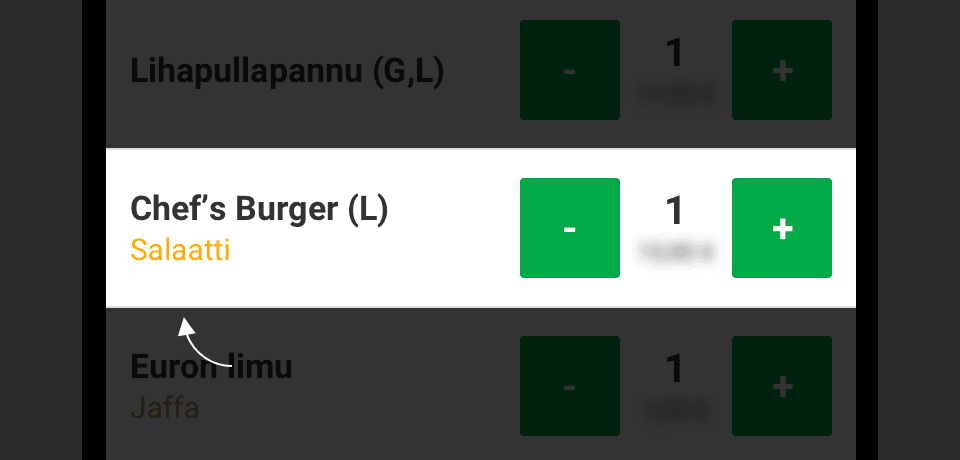 SIDE DISH CHANGED
Any changes made to food portion can be seen in orange under its name.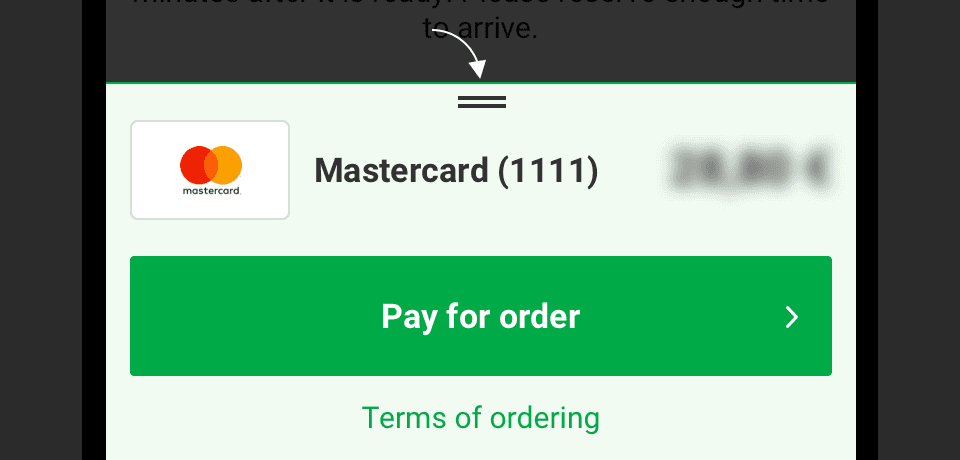 PAYMENT METHOD SELECTION
You can change your payment card by pressing payment card section. Choose payment method. You can use ABC-mobiili with debit and credit cards as well as with Apple Pay (iOS).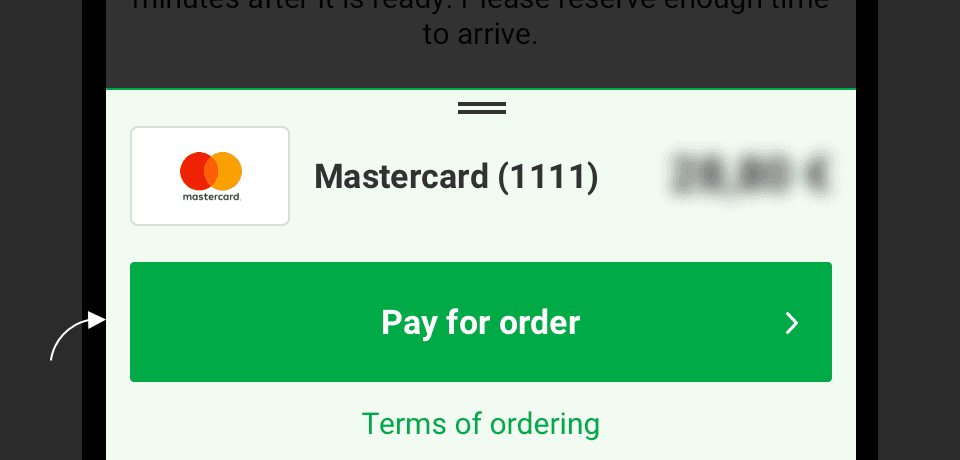 SEND YOUR ORDER TO STATION
Press "Pay for order" and your order will be sent to station.