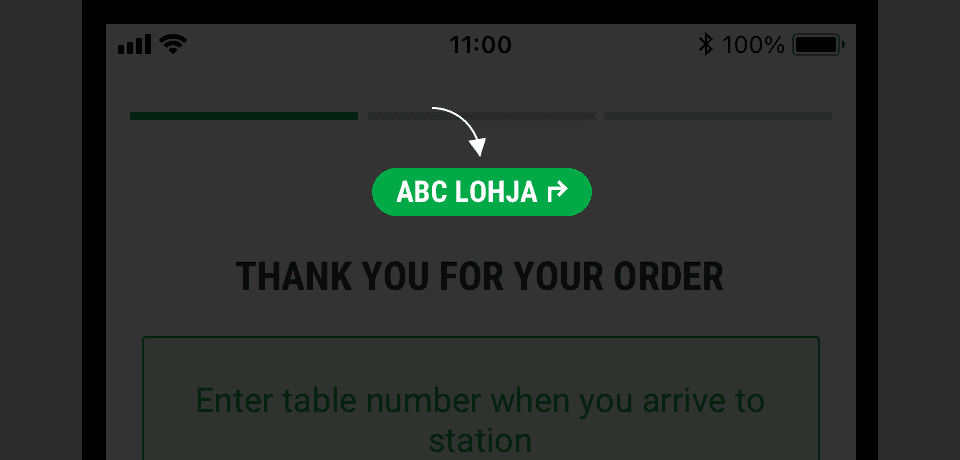 DRIVING DIRECTIONS TO STATION
Pressing station's name will open navigation app.
REMEMBER TO ENTER YOUR PICK-UP POINT OR TABLE NUMBER WHEN ARRIVING TO STATION
All orders are served to pick-up point or table. Remember to enter your three-digit pick-up point or table number at station, so we know where to bring your order. All tables designed for dining are numbered.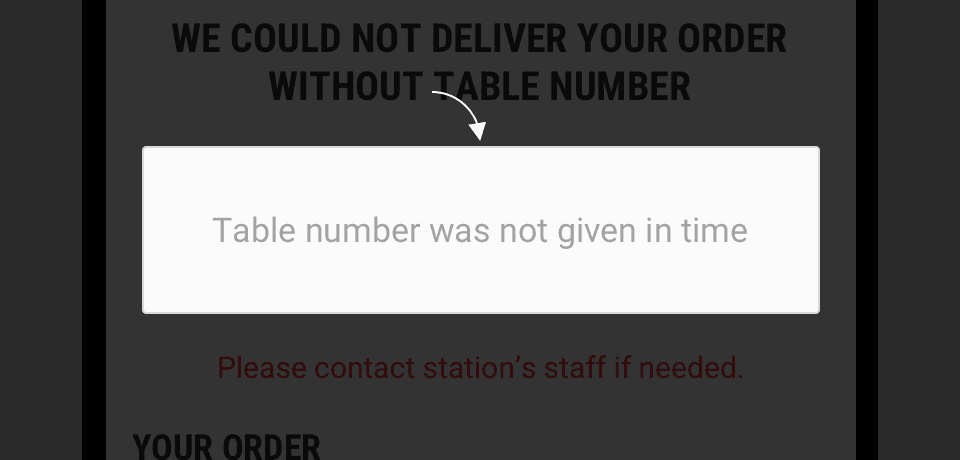 TABLE NUMBER NOT GIVEN
We cannot serve order without table number. You should tell us your table number within 10 min after order is ready.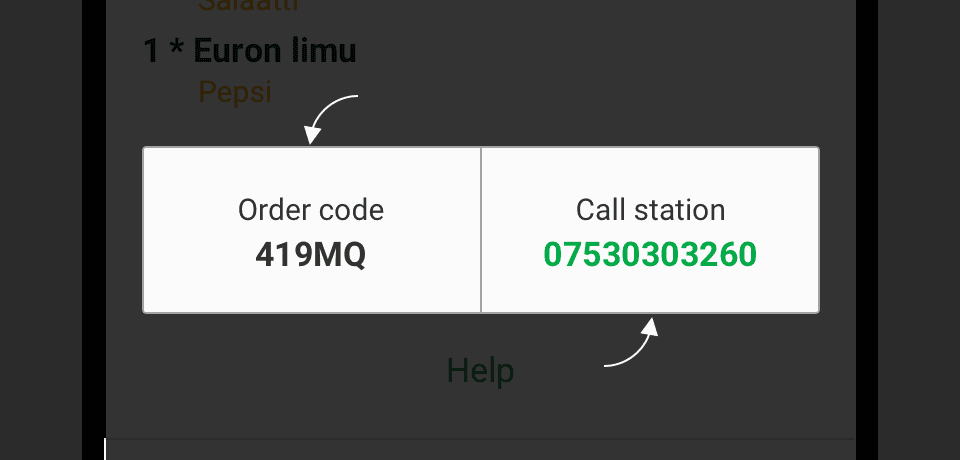 ORDER CODE AND THE STATION'S PHONE NUMBER
The order code is a confirmation of your order.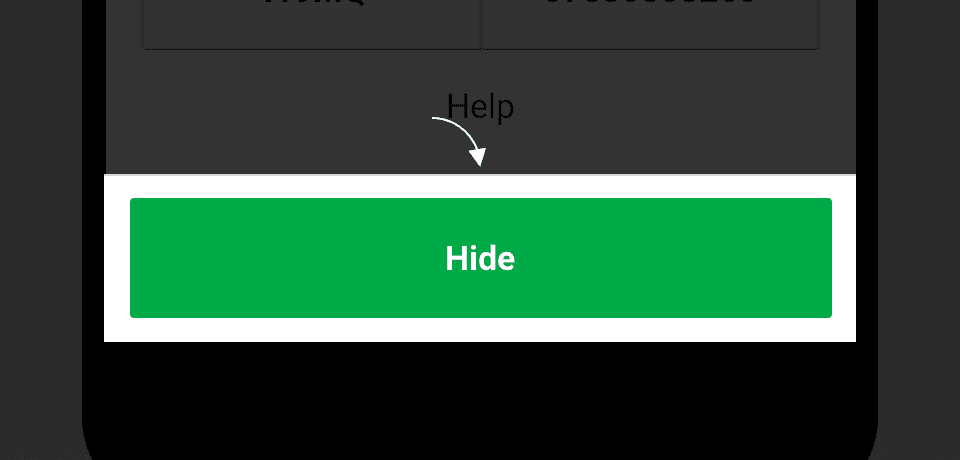 HIDE ORDER VIEW
Hide order view to use other ABC-mobiili services. You can refuel, charge and wash your car normally whilst your food ordering is in progress.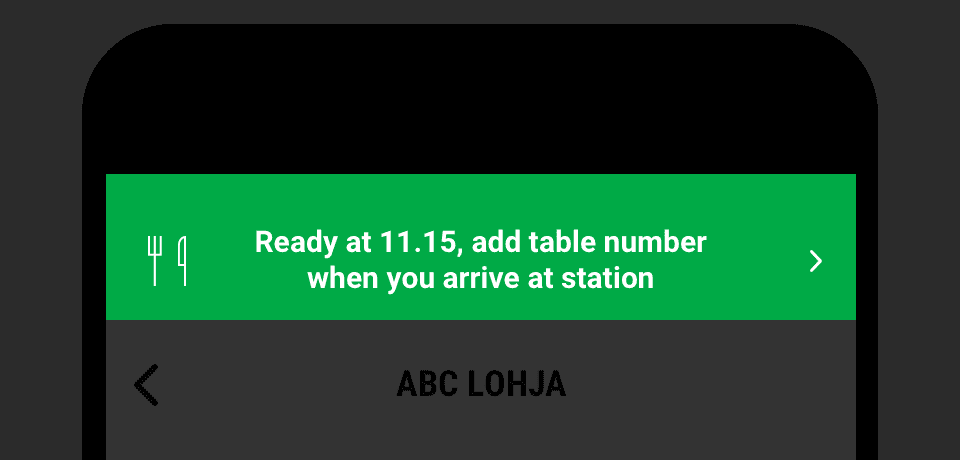 ORDER RECEIVED
Your order has been received, but you need to tell us your table number.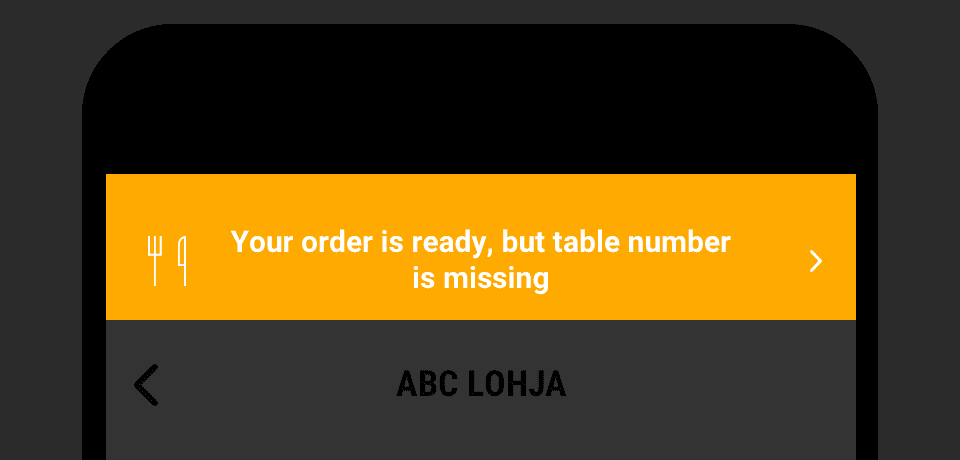 ORDER READY, TABLE NUMBER IS MISSING
If your order is ready, but table number is missing, the link at the top will become orange.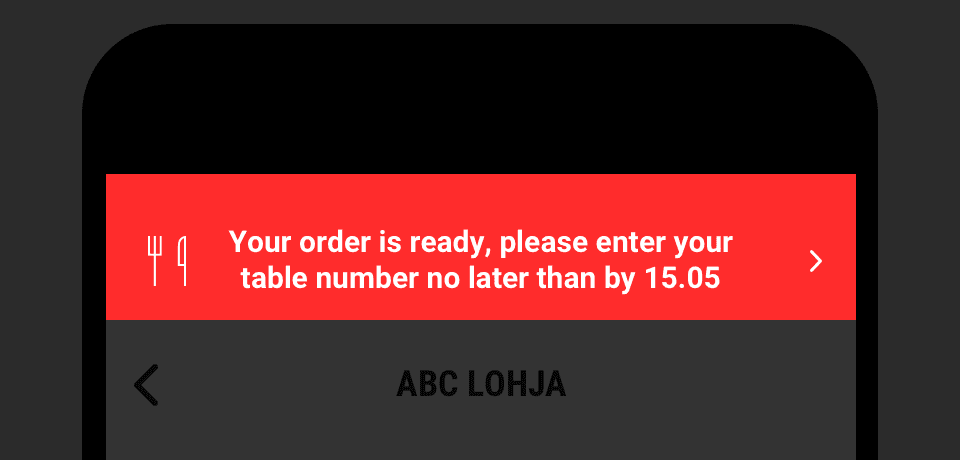 YOUR ORDER WILL EXPIRE IN FIVE MINUTES
Link will become red if you have not given your table number and your order has been ready for five minutes.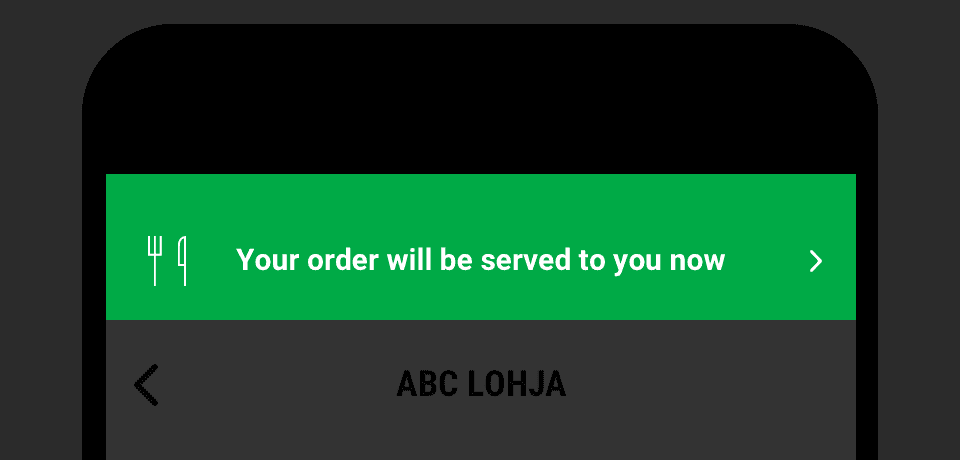 YOUR ORDER WILL BE SERVED NOW
Your order's text field will change when your order is being served.